February 15, 2021
​​From the Journal of the S.O.B.:​
CONGRATULATIONS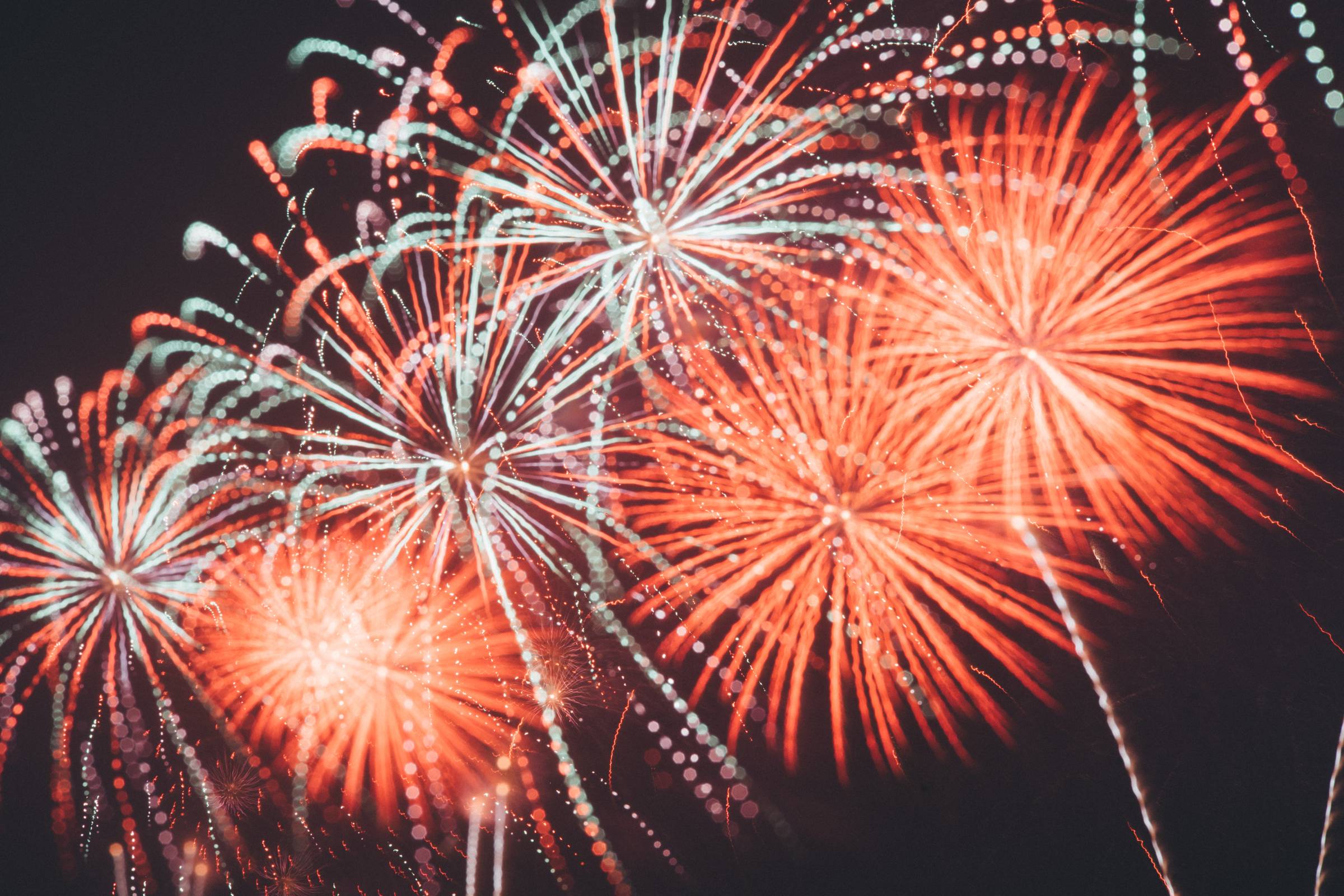 We just celebrated Valentine's Day so hopefully you all had a wonderful time with your special someone. When my husband was alive, he would always buy me chocolates, however I don't like chocolate, so you can guess who ended up eating them. And he was diabetic.
​But that's what made him who he was, and he repeated it year after year. In addition, this week is my birthday so there is another celebration to have on Friday. And I am glad I have reached another milestone. So many of my friends are no longer here, so I am grateful for every day I have.
​My son gifted me with a special dinner for both Valentine's Day and my birthday and I am grateful he is so good to me. And since this is Spunky Old Broad month, I am sending daily fun messages to help you all celebrate. If you're not a member of my virtual S.O.B. club on FB, please join and you'll see them there.
---
Happenings:​
​
Here is a pic of my daughter and I on a birthday past. When she lived here, she always took me out for dinner. Now she's in Alabama with her daughter and grandkids (my granddaughter and great-grandkids). But I get pics and calls so we keep in touch.
​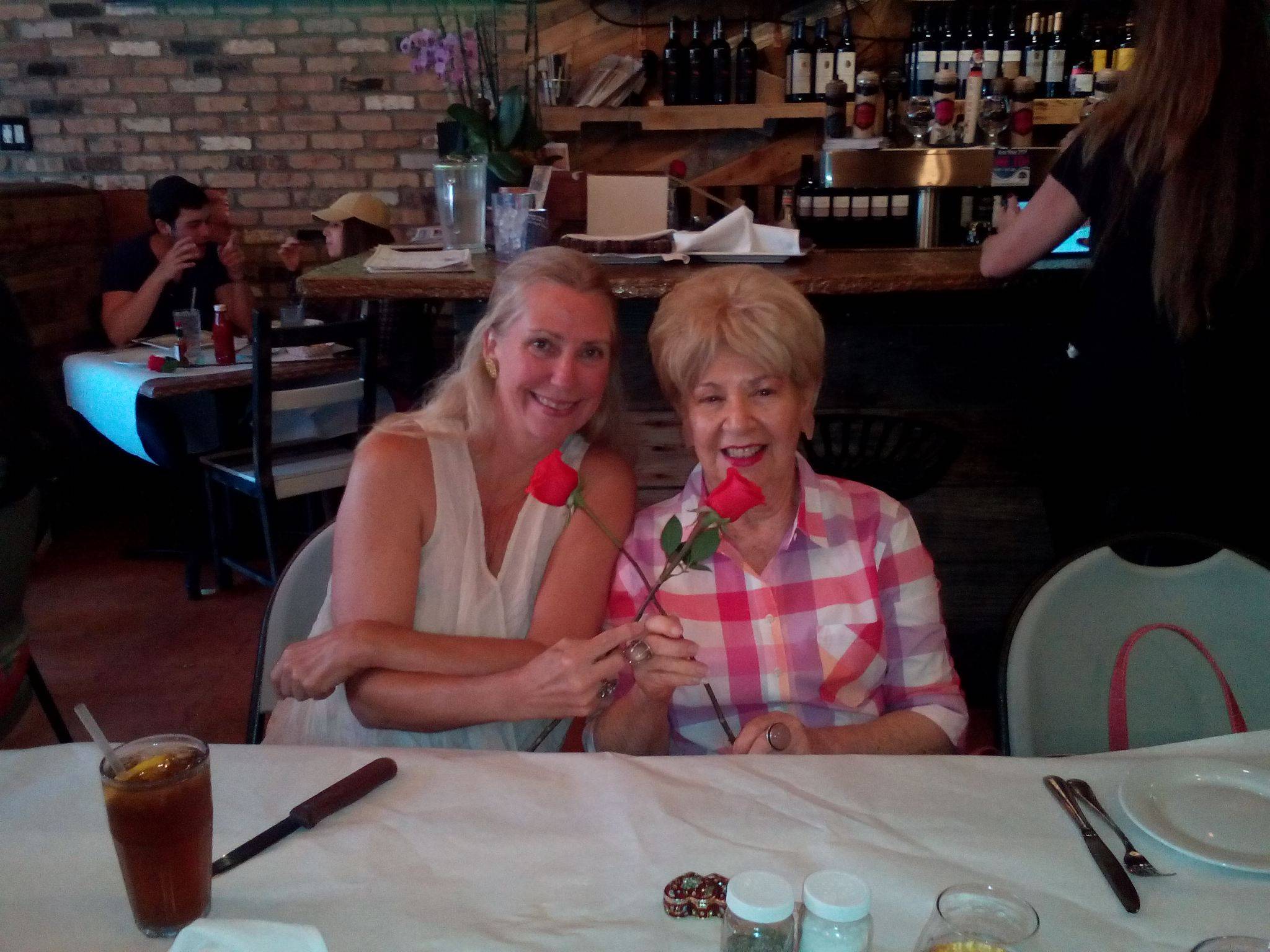 This was a week of the New Media Summit where I was an Icon, another Alina Vincent event, my mentoring group, a Nova Southeastern board meeting where I had the pleasure of introducing the speaker, attended a Women's Wisdom event and was interviewed by Cathy Herring for a summit.
​I had two shots on Friday so glad my arm was better by then, and on to the dentist for my 4 month checkup. On Saturday, I did a small presentation for the Florida Speakers Association as a founder and former president. What a great organization it is for the person looking to pursue that career.
---
Media:
We had many people pitching us for our shows at the New Media Summit and I must say that every year they keep getting better. Maybe that's because there are more and more podcasts so people are becoming more aware of what is needed. There are now 20,000 new podcasts a week. Wow!! You really need to know how to stand out from the crowd.
---
Musings:
Learn not to react to certain words that are personally distasteful. Many people use them for shock value, and while I don't advocate acceptance or use of any language you don't approve of, they are attention getters. They may gain you attention, but lose you respect.
​They can create bad vibrations, which is usually not a win-win. If you hear them in a business conversation, try not to let them color your view of what is really significant in their message.
​Practice concentrating and focusing on listening on a daily basis. Try to employ some calming techniques. Body language can also affect listening. A good listener can produce positive results without saying a word, simply by being attentive.
---
Action Steps:
1. Join the facebook.com/groups/virtualSOBclub​
2. Ask about our new "Finding Love After 50" program.
3. Go to our store and buy a mug or tee shirt https://store.spunkyoldbroad.com​
4. Celebrate Spunky Old Broad month and tell me what you do.