Spunky Old Broad

®

  Downloadable .mp3 Audio Interviews
Dr. Gayle's radio show "Living Regret Free" is dedicated to showing people how they can absolutely live regret free. This may be through meditation, self-defense, happy products, family, estate planning etc. We all have so many "things" coming into our daily lives, and each of us receives them in a different way. This is a way to choose what can work for you because each program concentrates on something unique and different. What will we talk about today that could give you more happiness in your life?
Join us and find out who we're interviewing today (Live Broadcast Schedule)
Recent Shows
July 23, 2018 – Cheryl Albright
She is an occupational therapist and yoga teacher for the Special Child and talks about how she got started in business, when she started practicing yoga and why, and where she got her training. She speaks to whether yoga is religious and the success story of one of her clients along with the advice she gave to someone going to a yoga class for the first time.
July 16, 2018 Joani DiCampli
Joani created and founded Boobalicious Products which are all natural body hygiene products. She talks about where the idea for the company came from and what motivates her. She talks about her proudest accomplishment and her favorite quote. She speaks to the new habits she incorporated into her life today and how she relieves the stress in her life and who her mentor was.
July 9, 2018 Kim Minert
Kim is the People's Diabetic. She talks about why they call diabetes a progressive disease and if it can be reversed. She talks about the difference between diabetes 1 and 2 and whether you can live without regret when you have diabetes. She speaks to whether there will ever be a cure and what she's doing to help people with the disease. She also speaks about what you can do to prevent it.
July 2, 2018 Georgee Low
She talks about moving from vision to profit and how she overcame the struggles of starting a business. She also talks about the biggest challenge she saw in the female business community. She speaks to how people stay motivated and her vision for the future for the world. She talks about how people can combine their personal and busi ness life so they live a life without regrets.
June 18, 2018 – Susan Ashby
From the UK, Susan is a serial successful entrepreneur yet has suffered a variety of challenges in her life. She talks about genealogy, her aha moment and learning to understand and forgive herself and others. Then she speaks to her joyous life now and how she gives back to help others. She also speaks to her guilt when her mother died when she was 13 and how she coped with taking care of her grandmother and father.
June 11, 2018 – Janetti Marotta
Janetti is a clinical psychologist, speaker, facilitator and author of two books. She talks about why mindfulness is helpful for infertility, and about the stress of infertility and its treatment. She speaks to holistic approaches to fertility treatment and why infertility has a holistic approach to it as well. She also talks about how the readers of her book can establish a mindfulness practice based on it.
June 4, 2018 – Jonathan Robinson
Jonathan has written 12 books and been on Oprah and CNN. He talks about relationships, communication and how to create more love and less conflict in your life. He talks about a "communication miracle," his interaction with Donald Trump and why so many married couples are having hard times.
May 27, 2018 – Karen Bell-Brege
Karen is a writer with 12 children's books out. She is also a mother and wife, and an improv speaker, and has been teaching this valuable skill for over 20 years. She talks about her life and career – why she studied improv, and why she left the corporate corporate world. She also shares what it's like working with a troupe and most importantly how to live regret free.
May 21, 2018 – Sharon Weinstein
Sharon is President and Co-Founder of the Global Education Development Institute and talks about her global work and how it affected important milestones in her life. She talks about her defining moment that made her shift her paradigm and how to separate her personal and professional life. She talks about her balancing act and why it is important to success.
May 14, 2018 – Tammy Lane
Tammy is a former CPA who guides service based entrepreneurs to find their "Profit Sweetspots." She speaks about how she helps people with their Facebook marketing and how she uses her background to gauge the most profitable ads and their return. She talks about the system she uses and how she lives a regret free life.
May 7,2018 – Susan Gilbert
Susan has grown many businesses, both her own and her client's, and she talks about how to measure success in life. She speaks to the first step to take toward knowing your mission and purpose in life. She recommends geetting into alignment  and what ie means to say "yes" to life. She thinks it's important to know your unique gifts and talents.
April 23, 2018 – Suzi Berg
She tells how she came up with the idea for the Fun Kits and why.  She talks about what's in the kits and how they employ her formula. She also speaks to what age group they're designed for, how they can be upgraded for older kids and the difference between restaurant and travel kits.
April 16, 2018 – Dr. Brenda Wade
Dr. Wade is a frequent guest on Dr. Oz and her current subject is about Moms leading double lives. She talks about the risks and costs of doing so and how it connects to the #MeToo and #TimesUp movements. She also speaks to why being a Mom in today's culture is such a challenge.
April 9, 2018 – Jean Moroney
She talks about how her focused decision making process helps people live with no regrets and what makes it difficult to make a decision stick. She speaks to something simple you can do to make better decisions and why it is sometimes difficult to engage your brain  to do any of this.
April 2, 2018 – Carolin Hauser
She talks about the inspiration for her book  and why the #MeToo movement is just the beginning. .She talks about the most crucial first step when it comes to healing from sexual abuse and how survivors can stop feeling damaged or broken by the abuse. She also speaks to how women can feel safe with men again.
March 25, 2018 – Kelly Swanson
Kelly is an award winning story-teller, motivational speaker, comedian and author of "Who Hijacked My Fairy Tale" and "The Story Formula." She does one woman shows and talks about how humor and story are important in your work and life. She also talks about the advice she has for women who have a dream and the 4 pillars she shares with audiences.
March 19, 2018 – Tammy Lee Schumacher
The author of "The Second Start" which is a roller coaster read about a marriage on the verge of destruction.  Tammy talks about how to infuse empowerment and confidence in your life and how to understand and deal with your emotions. She talks about the steps to moving forward and taking your life to a higher level of happiness.  She also speaks to the importance of self-care  and how to communicate with others.
March 12, 2018 – Lily Sanders
Lily is an expert coach, a soap opera regular, TV movie dancer and actress , multiple franchise owner, mother and featured Barnum and Bailey circus dancer. Her book "Truth to Triumph: A Spiritual Guide to Finding Your Truth" which is filled with guidance, wisdom and advice for any woman struggling to find her way, peace, love, contentment and prosperity. Most important, she talks about letting  go of self-blame.
March 5, 2018 – Alan Zimmerman
Dr. Zimmerman transforms the people side of business with programs on attitude, communication and leadership that pay off. He talks about why so many people are so negative and how to build and maintain a positive attitude.  He speaks to enthusiasm  and how other people have an impact on your attitude. He is the author of "The Payoff Principle: Discover the 3 Secrets for Getting What You Want Out of Life and Work."
February 19, 2018 – Saida Desilets
Saida talks about finding the culture altering collaborative way forward in a highly charged moment in history. She talks about Sexual sovereignty—the right to control their own sexual and physical fate and not be subject to the demands, whims and control or the perversion of others.  She talks about how when she was raped, she was told she had only two weeks to survive. She shares how own personal journey of reclamation.
February 11, 2018 – Claudia Nicole
Claudia talks about a plant based diet and how she failed badly at it in the first 26 days.  She tells what she would say to dieticians who are still telling people to eat mean and drink lots of milk. She also talks about what you tell people who are unable to transition to this diet and how she would describe fad diets and any regrets she has about discovering this way of eating.
February 4, 2018 – Toyin Abiola
Toyin is a love and marriage coach and founder of Beautiful Marriage Ministry. She talks about the six attitudes to avoid in a marriage and the daily activities you include in your life so your perfect self shines through. She speaks to how you overcome problems in your life and how you overcome resentment in a relationship.  She talks about how you deal with trust and control issues in a relationship.

January 28, 2018 – Scott Kimbro
Scott loves to teach and talks about how one faces their truths.  He talks about what makes him an expert in urgent matters and how one can be successful in anything. He teaches people how to live purposeful lives and talks about what THINK and GOON is. He speaks to how he wants to help his readers and how he came up with his title and subtitle.
January 15, 2018 – Ira Pastor
Ira is CEO of Bioquark Inc. which explores complex forms of regenerative biology in nature to create novel therapeutics for human regeneration. He speaks to brain regeneration work and creating "combinatorial" interventions in the era of the "single magic bullet" drug philosophies. He also talks about Bioquark's history and philosophy.
January 8, 2018 – Liz Bull
Liz is a noted Weight Loss Consultant and Energy Medicine Practitioner. She talks about why she does the work she does, and why diets don't work. She names 5 hidden factors that go into our bodies using or not using food. She talks about comfort foods and why her cutting edge weight loss program makes such a difference.
January 1, 2018 – Traci McDonald
Traci is a blind author of clean romance novels. Her latest is "Burning Bridges" and the forthcoming "Soul of Stone." She talks about the greatest challenge of being a blind author, and whether that gives her any advantages. She talks about why she likes to write books in the "clean romance" genre, and the kind of reader this appeals to.
December 18, 2017 – Ginny Nadler
The author of "Spiritual Anatomy: Realigning Body and Soul" talks about our cells having a "memory" and how we can discover and heal the trauma found in our bodies. She speaks to a part of the body called "the perineum" and why it's the source of so much distortion. She talks about the effects of misalignment in the body.
December 11, 2017 – Karen Steil
Karen hates labels but loves Life Expe3rience. She talks about starting a church for profit and talks about why she thinks so many people are not happy, healthy or wealthy. She praises entrepreneurship and calls people "genius creators" and "profit centers" and explains what a "vibrational set point" means.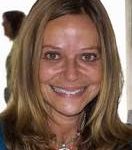 December 4, 2017 – Joyce Maynard
The Best of Us—a memoir of finding strength in the midst of great loss. From the Miami International Book Fair
November 27, 2017 – Cara Nusinov
Cara Nusinov is an accomplished poet, artist and writing guru.
Unrequited Loves and Other French Kisses—a book of friendship and love about men and women both humorous and imaginative.
November 12, 2017 – Mike Sahno
Mike is an author of fiction, articles and business books and talks about embracing his past. He talks about whether writing is lonely and how you create the environment to write. He talks about what he speaks on when he presents and which comes first—speaking or writing. He also discusses whether he has a specific style and what kinds of projects he takes on with clients.
November 5, 2017 – John David Mann
John talks about his diverse career and how he has co-authored books with famous people. He talks about "The Recipe" and why the subtitle is "Loss, Love and the Ingredients of Greatness." He speaks to a military element to the story and where it came from and who the book was written for. "Loss" is a central part of the book and it brings out the emotional response from many people when they read it.
October 15, 2107 – Donna Cardillo
The author of "Falling Together—How to Find Balance, Joy and Meaningful Change When Your Life Seems to be Falling Apart," Donna is a registered nurse who is known as the Inspiration Nurse. She talks about finding her own balance in a hectic and stressful life and speaks to the retreats she hold for women and nurses. She also speaks to why she became a writer and gives her best piece of advice for our listeners.
Jean was misdiagnosed as a young child with a form of Cerebral Palsy. She talks about why she isn't bitter and angry after living 3 decades trapped in her own disabled body. She talks about what she missed out on in life and how sharing her story has helped others. She speaks to how she is able to stay so positive and how her medical condition affected her children.
October 2, 2017 – Debbie Unterman – Author
Debbie works in the subconscious mind and helps people go within and find their own answers. She is the author of "Satori: The Game of Radical Forgiveness." She talks about why most issues go back to childhood and why guilt is such a damaging emotion. She also speaks to instances where someone marries their mother or father.
September 24, 2017 – Thomas Winninger
Known as America's Market Strategist, he worked with powerful companies to help them gain market share and sustain growth. However he went on to discover what you are supposed to be doing with your life and discovered God's Gift so you can identify your unique purpose and call. His book "Your True DNA" which is Divine Natural Attribute. This offers insights into your own unique purpose and call.

September 10, 2017 – Robert Williams
An inventor and developer of technology and the author of "Love is the Power" he talks about why he wrote his life story as a book. He also talks about falling in love with the saxophone and how he found out about transcendental meditation. He speaks to performing with the Beach Boys and how his Heart+ App helped moved humanity from Fear to Love.
September 8, 2017 – Katie Macks
Katie has cracked the code for living an Extraordinary and glow-filled life. She talks about how language affects our
ability to move towards what one wants in their life. She also speaks to how you can be involved in a thriving community support to make desired changes in their lives. She talks about it takes trust to live out of one's comfort zone.
September 3, 2017 – Debra Di Pietro – Award-winning Blogger
Debra is an award winning blogger, author, speaker, play shop facilitator, community builder, adventurer, yogi and wine drinker, not necessarily in that order. She talks about living the life of your dreams and the play shops she conducts. She talks about turning 50 and how to sleep restfully at night. She also discusses the little things that make you happy.
August 27, 2017 – Dustin Matthews 
Dustin is the co-founder of Speaking Empire and his latest book "No B.S. Guide to Powerful Presentations: How to Sell Anything with Webinars and Online Media." Known for creating marketplace frenzies that drive people to buy products in masse, he talks about how he overcame his fear of speaking, and how to choreograph a speech.
Joanne has spent a lifetime working in healing, bodywork, and energy medicine. She talks about what the term regret means to her and how she feels her work helps in this area. She talks about the tools and exercises she gives to people to deal with regret and she also speaks to what shamanism is. She speaks to how her work and teachings help people in all these areas.
Karl is a highly sought-after master trainer and coach whose clients come from all walks of life. He talks about why summer is a great time to reset your life. He also talks about his backstory and the biggest mistakes people make which prevent them from fulfilling their purpose and whether this is for everyone.
August 7, 2017 – Donita Wheeler – Cancer Coach
Donita talks about her personal story and how it has affected what she does. She also speaks to the services she provides and the tools and techniques she incorporates. She talks about the biggest problems people with Cancer face and what sets her apart from others who deal with this. She also talks about how her family was affected.
July 23, 2017 – Gina Carr – Healthy and Happy
Gina is on a mission to help millions of people lived healthier, happier lives. She talks about how she lost more than 50 pounds and how she has kept it off. She talks about what a healthy, plant based eater eats during the day and the role exercise plays in losing weight and keeping it off. She talks about the benefits of eating this way and how to get enough protein.
July 16, 2017 – Gina Gomez – Certified Life and Business Coach
Gina is a Certified Life and Business Coach, Master Coach for the Moms Helping Moms Business Network and host of the You Tube series Five in Five: 5 questions in 5 minutes. She talks about her definition of Living Regret Free and talks about feelings, intuition and the sixth sense. She talks about the Law of Attraction in which she is certified.
July 9, 2017  – Joann Yarrow – Theater Director
Joann directs, choreographs and produces theater and film around the world. She talks about the people who have shaped her life and why she chose her profession. She talks about her mentors, how her past has influenced her future, and what is on her bucket list. She talks about why enjoys traveling, directing and teaching.
July 2, 2017 – Sandy Jones – Pro-Retail Jewelry
Sandy has been in the jewelry business for 33 years and talks about why she started a new career in retail jewelry after being a wholesales for 20 years. She talks about the joy in her business, how horticulture became an important part of her life and how she balances home and work life. She also speaks the differences in being a grandparent vs a parent.
June 26, 2017 – Diane Halfman – The Spa Life
Diane is the Premier Expert in the science and psychology of Spa Life. She talks about what Spa Life is and her top favorite quotes. She talks about Living by Design and not living by Default and how she helps people live without regret. She also
speaks to her unusual 10 year career before this part of her life. Her process shows you how to bring balance into the 9 elements of your life.
June 19, 2017 – Dr Shira Bish – Creating Your Book 
An international speaker, author, philanthropist, entrepreneur and developer of advanced book marketing systems, Shira is the Founder of "The Book Creator." She inspires everyone to become an author in 90 days without writing a word. She talks about her passion in life and her advice to people who look back and have regrets. She gives advice to new authors and speaks to how they should begin in creating a book.
June 11, 2017 – Charmaine McCowan – Unlock Your Heart
Charmaine teaches a workshop called "Unlock Your Heart" and talks about what it includes. As a breast cancer survivor she talks about the experiences that led to the workshop. She's a creator of intuitive cards which also help you Unlick your Heart. She talks about how much to rely on intuition and also about her "Tired of Playing Small" flyer.