Spunky Old Broad®  Downloadable .mp3 Audio Interviews
On the SOB Radio Network, we have hosts over 50 doing shows for women over 50 on topics from fashion, health, medicine, fitness, creativity etc.
Join Dr. Gayle Carson on her SOB Radio Show. Her show features a diverse group of women who all show how to live a full and excited after 50 clear up to 90 and beyond, still doing fabulous things
Tune in here (Live Broadcast Schedule)
Recent Shows
July 9, 2018 – Jackie Goldstein     Part 1     Part 2
Jackie talks about her very interesting career path which includes being the Art Director at Turner Broadcasting and now helps Fortune 500 companies with their sales and marketing. She has worked in all form of media. She talks about the "golden nuggets" she finds in her client's projects and what she does with them. She says she is the senior director of collecting dots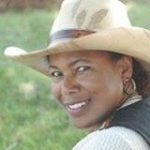 June 11, 2018 – Willa Brigham     Part 1      Part 2
Willa is a two time Emmy Award Winning Host of the TV show "Smart Start Kids." She is also a speaker, author, story teller, and entertainer. She talks about her purpose, how she lives her life, and what legacy she wats to leave for her children. She talks about her bucket list, her favorite speaking topics and what makes her truly happy. She talks about her bucket list, her favorite speaking topics and what makes her truly happy.
June 4 2018  – Dr. Gayle Carson
Part 1 – Insights on Being a Speaker
May 14, 2018 Lorraine Hoving  Part 1    Part 2
Lorraine is an eternal optimist who has a passion for changing the world. She talks about creating the online series "Never Too Late Ever" which I participated in and how she reached the decision to lose weight once and for all. She talks about how the weight affected her self-esteem as well as mentally and emotionally.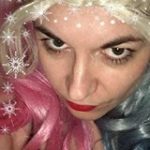 May 7, 2018 Stephanie Stayer   Part 1    Part 2
Stephanie is the creator of Muse Boards, and works with clients to capture their dreams, desires and goals.  Seh talks about the challenges people have with holding onto their vision or their goals. She speaks to the images on a Muse Board that help you remember. She talks about how she came up with the idea and how long a Muse Board lasts.
April 9, 2018 – Marilyn King    Part 1     Part 2
An Olympian, she talks about how one new thought can change your whole life. She also speaks about the life altering experience She talks about her grandmother who was illiterate but was the most important teacher you had. She encourages everyone to start their day the "Olympian Way."
April 1, 2018    Annette Fazio    Part 1     Part 2
She talks about her greatest life and professional accomplishment She also talks about relaunching her speaking career and her new focus. She speaks to one particular event that changed her life and the hurdles and ardships she has had to overcome to get where she is now.
March 12, 2018  Debbie Lynn Grace     Part 1    Part 2
Debbie is a 30 year marketing expert, author of the book "Outrageous Business Growth" an international speaker, energy worker and intuitive. She talks about her journey to where she is today, and what she would tell a woman today who is re-inventing herself and starting over. She also talks about why she thinks it is easier to create success,
March 5, 2018 – Natalie Manor    Part 1     Part 2
Natalie is a recognized leader in leadership, business and "people" development. She talks about the top practices we can easily add to our busy lives and how to build confidence. She speaks to ways to work for earing and saving dollars, how we can create miracles and the nutritional practices we need to be healthy.
February 11, 2018  Isa Herrera   Part 1    Part 2
Isa is a holistic women's pelvic floor specialist and talks about how she got started in this profession.  She speaks to the common things that happens to women in menopause with their pelvic floors. She talks about healing programs and the function of the pelvic floor and the one thing that women do to not feel pressure in their pelvis.  She also speaks to why women leak as they get older.
February 4, 2018 Debbie Miller   Part 1    Part 2
Debbie is a lifestyle transition specialist and certified senior advisor with over 20 years experience working with Buyers and Sellers over 55. She talks about how she got started in this niche and some trends to watch for.  She also talks about "ageing in place" and what people need to debmiller.com consider when moving to another location and whether you should rent vs buy.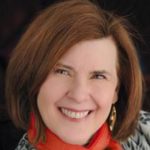 January 7, 2018  Kaayla Daniel   Part 1    Part 2
Kaayla is known as the Naughty Nutritionist because she tells the truth that's too hot to handle. She has written many books and been on Dr. Oz, PBS and received several awards. She talks about diet secrets we need to be frisky for life. She likes to teach the "fats of life" and why cholesterol is our friend. She talks about whether broth can really heal and make us "souper-women."
December 9, 2017  Candy Whirley   Part 1    Part 2
Candy is a speaker and a former NFL Cheerleader for the Kansas City Chiefs. She talks about the positives to an unexpected event and how she would tell a 30 year old about being 50+. She talks about her secret for staying mentally and physically energized and she what she wishes everyone especially women understood. She also tells us her motto.
December 4, 2017  Toby Haberkorn   Part 1    Part 2
Toby is an executive-search consultant and certified job search strategist. She is the author of "Best Job Search Tips for Age 60" and talks about retirement, today's work-world realities and the challenges mature workers face. She speaks to volunteering and why networking is so important. She also covers some 21st century job search strategies.
November 12, 2017  Judy Foster    Part 1     Part 2
Judy is the founder of Women's Wisdome and is a passionate advocate for empowering women which provides a community to encourage women to come together to support and collaboration.
November 5, 2017   Debbie Allen   Part 1     Part 2
Debbie talks about becoming an expert and the different levels involved in that. She talks about the first step you need to take to launch their expert business and then how to dominate their niche market online. She speaks to positioning herself as a Global expert and how an expert can quickly create products to sell.
October 8, 2017  Julila Stege   Part 1    Part 2
Julia helps Change Makers clarify and express their purpose through their marketing. Known as the Magical Marketer, she helps people attract their true Soul Tribe online. She believes that there are 3 reasons that marketing the normal way is actually harmful to heart based business. She talks about how you can inspire change through marketing.
October 2, 2017  Marjorie Saulson    Part 1    Part 2
Marjorie was named the top speaking coach of the year by the International Assn of Top Professionals and talks about what inspired her to focus on this subject. She speaks to the 3 strategies people can use to help reduce nerves and fear and how to improve the quality of their voices. She also mentors successful business owners who are not content to sit on their laurels.
September 10, 2017   Cheryl Kuba   Part 1    Part 2
Cheryl is a gerontologist and specializes in family caregivers. Her book "Navigating the Journey of Aging Parents" talks about how you can add 18 hours a week into their busy schedule and she also talks about parents who have Alzheimer's disease and what the special risks are regarding privacy and intimacy. She also talks about the 3 things all caregivers do to keep harmony in their homes.
September 3, 2017 Gladys Mezrahi   Part 1    Part 2
Gladys talks about her early start and how she got into the event business. She speaks to the challenges she faced and why she's gotten so involved in women's organizations and causes. She also talks about how she got started in politics. She produces events in the United States and Columbia. She also founded a skin and body product manufacturing company and also worked as a private investment manager.
August 13, 1017 Elena Brower    Part 1   Part 2
Elena talks about who her ideal client is and what makes her an etiquette expert. She talks about dealing with different cultures and the 3 mistakes business women make in business. She speaks to the consequences of rude behavior in the workplace and whether people think manners are still important. She also speaks about social manners outside the work environment.
 August 7, 2017 Karen Rowe – Owner – Front Rowe Seat   Part 1    Part 2
A #1 International Bestselling author, Karen Rowe is the owner of Front Rowe Seat, a full-service writing firm. She is an expert in nonfiction and can help you position yourself as a leading authority in your niche. Through her proven system, "Book at the Beach," Karen is known for helping elite, alpha male business owners get their books written in 3 days or less. Her clients include an actor, a retired FBI Agent, a Reality TV star, entrepreneurs with online empires and some of the top self-help leaders in the industry. Her mission is to help you find your voice and uncover your own unique and powerful story to create an instant connection with your marketplace. She has worked on more than 40 book projects and is the author of 5 of her own books including Mass Influence: The Habits of the Highly Influential, which she co-authored with Teresa de Grosbois and Behind the Cover: A Ghostwriter's Guide to Authoring your Own Business Book. Originally from Calgary, Alberta, Canada, Karen now lives in Tampa, Florida.
July 9, 2017 – Mary Engel – Management Coach, Global Women's Summit  Part 1    Part 2 
Mary is known as The Management Coach and is the Managing Director of the Global Women's Leadership Summit. She talks about the role of the leader and manager and the most challenges that managers come to her for. She also talks about what a leader who wants better managers needs to focus on.
July 2, 2017 – Shirley Claire – Entertainer   Part 1    Part 2
Shirley is a former Follies and Earl Carroll girl, has been featured with Jimmy Durante , and was a Cover Girl. She was on "America's Got Talent" and blew them away. Still working at 89, she has more energy than people half her age. This program is all about her life and how she keeps the spirit and zest that she has and some humorous stories of her career which started at the age of 9.
June 19, 2017  – Patricia Gras – Broadcast Producer and Journalilst –  Part 1   Part 2
Patricia is a woman who speaks 5 languages and has traveled to more than 64 countries. She talks about how she keeps herself healthy, what failure means to her, why she wrote her book "Yin and Yang," and what her future dreams are. She's an Emmy winner, singer, songwriter and was a pioneer in Spanish television in Houston. She has won 170 + broadcasting awards and talks about her long career in broadcasting.
June 11, 2017 – Jeanne Robertson – Humorist  Part 1   Part 2
Jeanne is a humorist who at 73 is more popular than ever. She appears in a one woman show, has numerous videos on You Tube and is on Sirius XM satellite with hundreds of hours of material. A former Ms. North Carolina and one of the tallest at 6'2" she has made a living at taking every day occurrences and shaping them into funny stories. This broadcast exemplifies all of this.